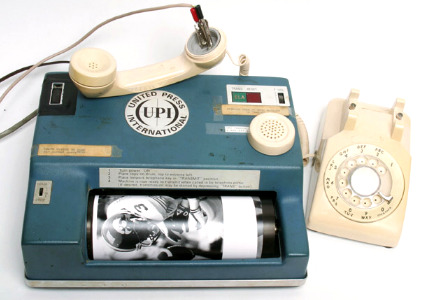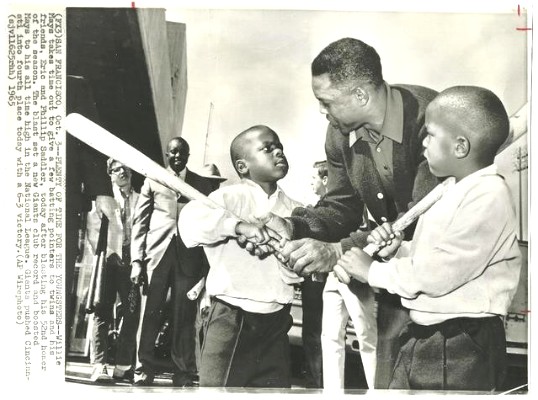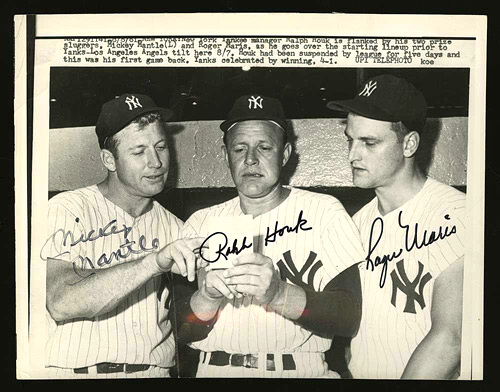 Official authentic vintage UPI/AP Wirephotos/Laserphotos are very limited with usually only 1 sent to each major newspaper. Transmitted electronically by the UPI/AP only to subscribing newspapers for possible use in their sports sections, the photos were printed in black & white on electro-static printers and are far from the quality of photos we have become accustomed to.

The photos were usually transmitted in 3 stages, CYAN, MAGENTA & YELLOW , which the newspaper, if they wanted, could then combine into a color photograph for their issue. Condition of most photos ranges from EX to NEAR MINT. As a bonus, some photos have the blue-line cropping marks made by editors prior to their appearing in the paper.

Scarce, interesting and a snapshot of history, most wire photos are of major subjects and moments in history and make great collectibles for player and team collectors ! Wirephotos and laserphotos are no longer transmitted in this manner (I believe they stopped in the early 1990's). Images are now transmitted directly from computer to computer with no need for an actual hardcopy photo to be produced.

Images of nearly all wirephotos are available. To save space and time, most were produced with a low resolution digital camera. The resulting images do not do the wirephotos justice. The wirephotos are much nicer than they appear in the images.

These are from the archives of the San Diego Union Tribune and will make a nice addition to your collection.