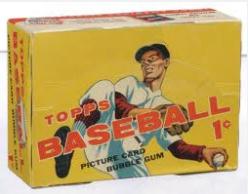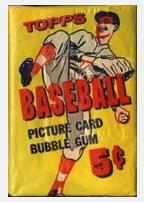 1956 Topps were slightly larger (3-3/4" by 2 5/8") horizontal cards similar to 1955 Topps cards, some even sharing portraits with 1954 and 1955 Topps cards. Team cards & checklists appeared for the first time in 1956.
With Bowman gone, after missing the last 3 years, Mickey Mantle was back !!! A fun & simple set, 1956 Topps had no high numbers or expensive rookies but for serious 1956 collectors, there are over 200 variations. Most variations deal with card stock (gray or white back). For #101-180 gray appears to outnumber white about 9-to-1. Many team cards had 2 or 3 variations with team names Left, Center or Right.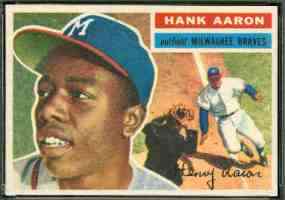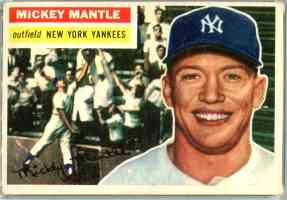 There are 2 great cards: #31 Hank Aaron which actually pictures Willie Mays sliding home and #135 Mickey Mantle. Mantle shown leaping high into the stands robbing a home run ! Artist did a great job showing Mantle making the catch ! BUT ... Mantle looked great leaping but the ball flew over his glove.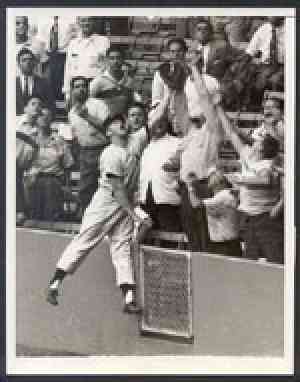 The 1956 Topps Pins used same portrait photos as the cards.

Click for complete
1956 Topps Pins Checklist and Prices



Click for more info and complete