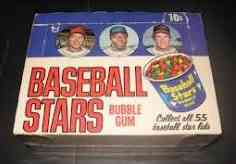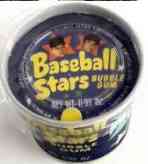 Topps has tried many crazy products, often called "test issues". Test issues were difficult to find as they usually were only distributed in limited areas. Candy Lids were one of Topps most unusual; little tubs of candy with player's photos on bottom of the 1 7/8" lids. The 10 cent candy's came 24 to a box. Sealed tubs can fetch $150 to $200. Called "Baseball Stars Bubble Gum", the 1970 Topps Candy Lids set had 24 different players, while 1973 Topps Candy Lids had 55.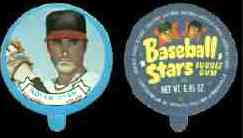 Topps released their first Candy Lids in 1970. The 1970 Topps Candy Lids are very, very hard to find and had small photos of Tom Seaver, Carl Yastrzemski and Frank Howard.
In 1973 gum replaced the candy, Frank Howard photo was gone from the lid and team logos were airburshed off the caps. Topps planned a 1972 Candy Lids issue but never released it although a few proofs do exist.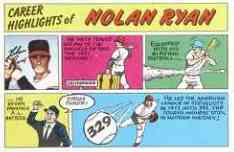 Topps two other 1973 test issue sets (Pinups & Comics) shared many of the same photos and again had no team logos.